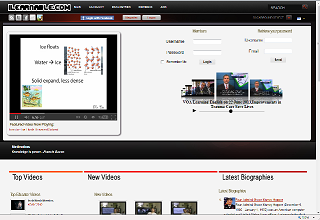 Site: iLearnable.com
Purpose: To provide all educators and students a free online video service to enable them to search, view and use educational related videos in their classroom or outside normal school hours for learning, professional development and anything else related to supporting education.
Features: The Web site provides a free signup process and once completed, you can begin to create video sets, send video recommendations, add video comments, create my favorites, share your favorites, edit your profile, compare and contrast related videos and use the internal messenger to send messages to other users. Currently, there are over three thousand education related videos to chose from.
Status: The Web site is completed and has been live for a time.
Update Status: The Web site project is currently unavailable to concentrate on isessioner.com.
Currently, isessioner.com is the only website platform project active at this time.