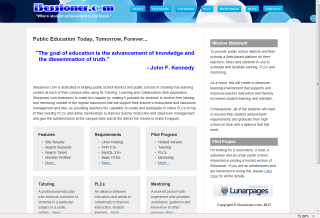 Site: isessioner.com
Purpose: To transfer public education and home education into community learning environments where students can pursue their interests, learn new skills and gain real world experiences in an individual setting and in group settings.
.
Features: Tutoring, Learning and Collaboration website platform
Status: Pilot Program Ready
Currently, isessioner.com is the only website platform project active at this time.